Contact:Information services|

(886)6-2757575 Ext. 65786
An online platform designed to deliver training on writing and publishing across the entire global research community.

Introduction
The program from Ministry of Science and Technology provide NCKU researchers (including PhD students, postdoctoral research fellows, professors) access Wiley Researcher Academy from 1st May to 31st October, 2019.
The Wiley Researcher Academy is a modular self-paced, learning program for researchers who wish to develop their expertise and understanding of the scientific publishing process, or are seeking to update and perfect their skills.

Features
The aim of the Wiley Researcher Academy is to enable researchers to be more successful in getting their manuscripts accepted by quality, peer-reviewed journals, whether they are international or national titles and regardless of who publishes them. It supports both increased research outputs and higher-quality submissions.
The program comprises of 14 'Learning Paths' or an anticipated 50 hours of learning, introducing the major aspects of the publishing process.Written and presented by a global network of journal editors and industry experts, the interactive media formats maximize the learning impact as users are engaged throughout.

Learning
14 Learning Paths or 50 hours of learning, introducing all major aspects of the publishing process. See the complete list below.
Qualities of a Successful Researcher

Understand the key skills and ethical values associated with success in writing, submitting and publication of research papers.

Research and Publication: The Essential Link

Grasp the essential purpose of the journal article to communicate scientific research and develop the skills to plan a research project effectively.

Funding the Research Project

Discover how to develop a well-structured research funding proposal and understand how grant applications are evaluated.

Selecting an Appropriate Journal

Recognize the range of texts that can be used for scholarly communication and identify the best ways to measure journal quality.

Best Practices in Writing Scientific Articles

Understand international standards and conventions in scientific writing and develop techniques to help with the writing process.

Key Components of a Research Article

Learn the purpose of the main sections of an article and what they should contain.

Manuscript Submission

Discover the steps involved in submitting a manuscript to an international journal and the procedures that follow this process.

Peer Review

Understand the purpose of peer review and develop skills to handle the process professionally and successfully.

Open Access to Scientific Literature

Gain an overview of Open Access – one of the most challenging, rapidly changing environments facing scientific authors.

Managing Research Data

Understand the fundamental requirements for managing and storing research data and discover current opportunities to make data available.

Ethical Considerations in Research and Publishing

Identify the best ethical practices through writing, submission and post-publication of a scientific article.

Roles of the Publisher and Journal Editors

Understand the roles and responsibilities of the journal owner/publisher and the special functions of the journal Editor-in-Chief.

Post-Publication Activities and Driving Visibility

Learn best practice in post-publication activities to increase the visibility of your scientific article.

Becoming a Peer Reviewer

Discover the benefits of becoming a peer reviewer and develop the skills needed for this process.

Register
Please make sure your connection is in NCKU IPs, check your connection here: https://www.whatsmyip.org/
Off-Campus Access setting:http://www.lib.ncku.edu.tw/using/outcampus_en.php
GO TO : stpi.wileyresearcheracademy.com
Log in or create your personal account.
After complete the process, you could access immediately.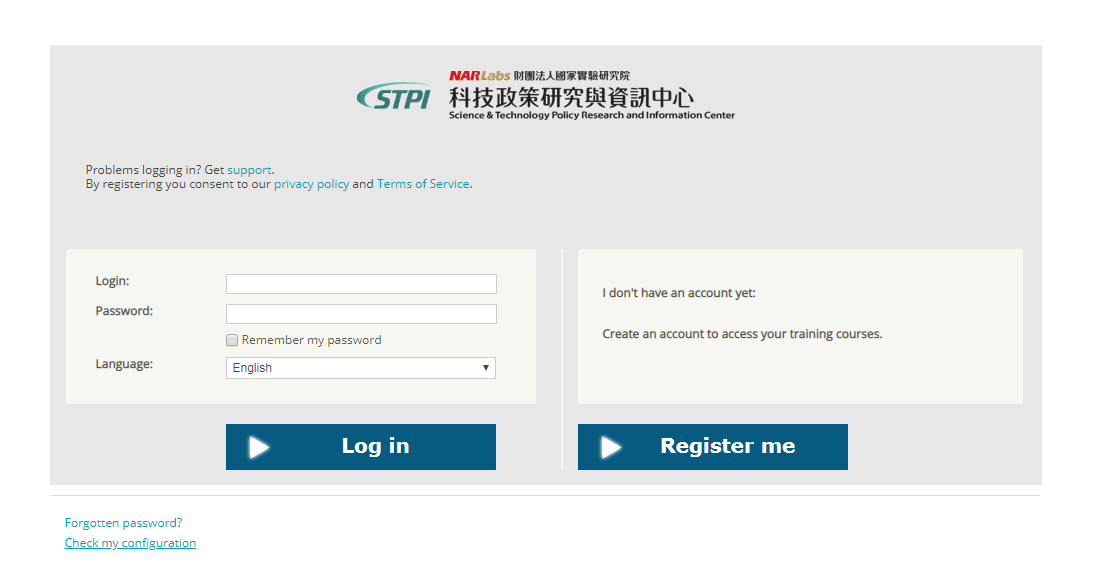 Help & Support